Cranks, Berthoud Saddles and New Products
Jan Heine
Usually the logistics of keeping things in stock don't matter to our customers. Usually we receive new shipments before the old stocks run out, so the transition is seamless and parts are just always in stock. Usually…
If you've been following the bike industry just a little bit, you know that nothing has been as usual over the last year… Our products are specifically made for us, and we have long-term relationships with our suppliers, so production of Rene Herse parts hasn't been affected as much as the rest of the industry – but shipping problems are something that we can't escape. That means that instead of products arriving before they go out of stock, we sometimes run out and then restock. And since many of you have asked to be notified when you can order certain components again, here we go…
We received a small shipment of 171 mm crankarms, so our cranks are available again in the most popular length. We also have 177s, but 165s are still out. We're also waiting for chainrings – some of our 12 speed-compatible rings aren't available right now. (They are in production now.) In the current situation, even getting aluminum for forging cranks and machining chainrings has been a challenge! Still, we can assemble most cranks for you, with one, two or three chainrings. (All Rene Herse cranks are custom-built here in Seattle based on your gearing needs and preferences.)
Some projects take a long time – we ordered our titanium crankbolts before the pandemic started! They've finally arrived, and we're quite excited about them. It's no secret that we enjoy light bikes – they feel different when you ride them. But we're not willing to sacrifice function or durability. Instead of making parts that are 'silly light,' we save a little weight in many places, and it adds up quickly.
That's how Peter Weigle built a bike for the Concours de Machines that weighs just 20.0 lb (9.1 kg). Peter used steel crank bolts, so he relieved the centers of the bolts to save a gram or two. Titanium crank bolts weigh half as much as steel bolts, and we included Peter's weight-saving indentation in the new ti bolts. The result is a weight saving of 18 grams.
Our titanium crank bolts are made from Ti6AL4V and they have rolled threads. (Rolling threads is like forging – it aligns the grain structure, so the bolts are much stronger.) You probably could use these bolts to install your cranks, but the correct technique is to install the cranks with steel bolts. Ride for 50 miles (80 km) and retighten the bolts to complete seating the cranks. Then remove the steel bolts and swap for titanium bolts. Tighten to 25 Nm. Use the same technique every time you install the cranks.
We also received a shipment from Berthoud in France. (Well, as so often these days, we actually received half a shipment, the rest is still on the way.) That means the popular saddles are in stock in all models – except some of the Open saddles with the cut-out that should arrive in a few days.
Our shipment includes the wonderful bags that are hand-crafted from timeless canvas and leather. These materials are more durable and lighter than most 'technical' fabrics. The cotton swells when it gets wet, so it's naturally waterproof, without coatings that wear off or liners that add weight. We choose these bags for their performance, and the timeless aesthetics are just a bonus. If you prefer a more modern look, check out the all-black versions.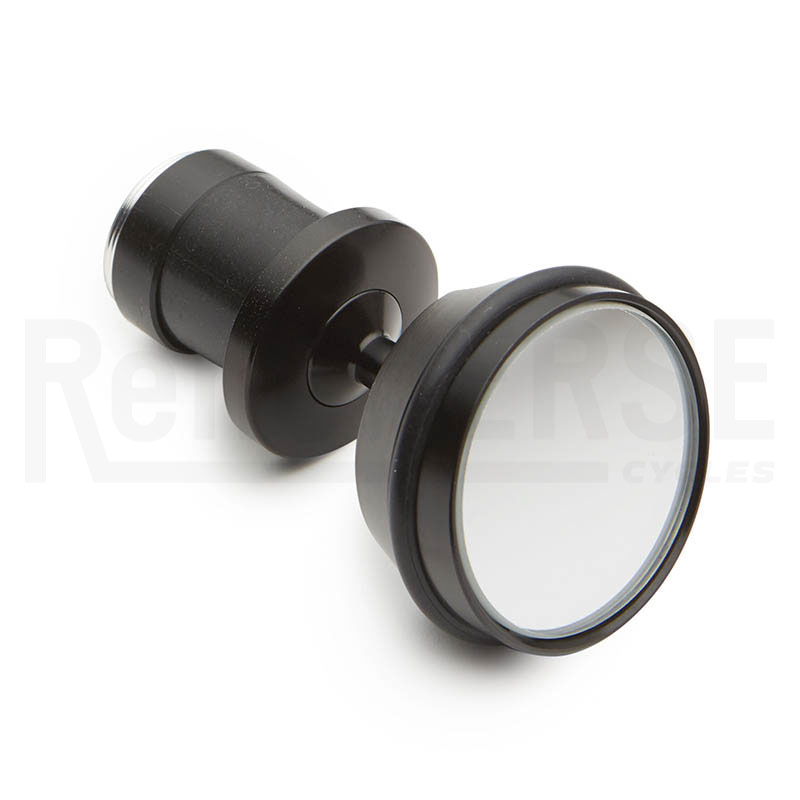 Also back in stock are Berthoud's beautiful mirrors. They're machined from aluminum and available with silver or black anodizing, or with leather inserts to match your saddle.
Perhaps the most exciting new product is Berthoud's Full Saddle Rain Cover. In the past, riding a leather saddle on a fenderless bike was less than ideal if it rained. If a leather saddle gets wet from above, it's no big deal, but soak the underside, and the saddle will never be the same again. I've usually protected my saddle with an underseat bag. That works OK – only the back of the saddle gets wet, and that is the strongest part. This cover uses a drawstring closure to provide all-around protection for your favorite saddle.
For bikes with fenders, there's a cover for just the saddle top, too. Both models are thin, and you won't notice them when you ride. They're also light – just 15 g for the full coverage version – and fold small, so you can carry them on every ride. We received both models in orange. (Sorry, no black ones right now.)
Klick on the photos to find out more about these products. Thank you for your patience when things are out of stock. Compared to many things that have happened over the past year, waiting for bike parts is a small problem. Still, we're doing what we can to keep you on the road, because riding is something we can do to stay safe, healthy and happy.