Last Chance to Pre-Order Our New Book (Updated)
Jan Heine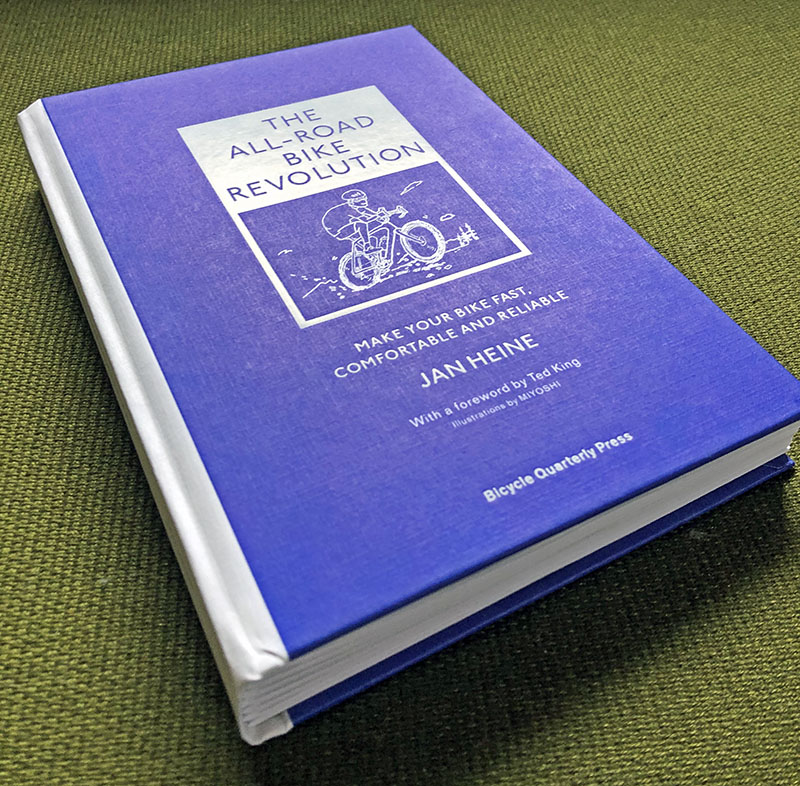 Update 11/3/2020: The cut-off for the 10% pre-order discount and consolidated shipping for international readers is past, but you can still pre-order the book and be among the first to rear it. Click here to reserve your copy.
Producing a new book is always exciting. First there are the proofs, where we can see for the first time what the book really will look like. Then the pages come off the press, and we get to approve those. Finally, the case is finished. That's where we are right now with our latest book, The All-Road Bike Revolution. After binding, the books will be shipped to Seattle next week. We should have them in two weeks.
It's fun to see Miyoshi's iconic drawings come to life. It's equally exciting to see all the research that's changed how we ride our bikes, finally in one place and in an easy-to-digest format.
Today and tomorrow is your last chance to reserve your copy at our 10% pre-order discount – which also guarantees that you'll be among the first to get your copy. For international customers, this also means consolidated shipping at a much-reduced rate.
Now's the time to get in the aero tuck and reserve your copy.
For more information about the book, check our previous journal entry.