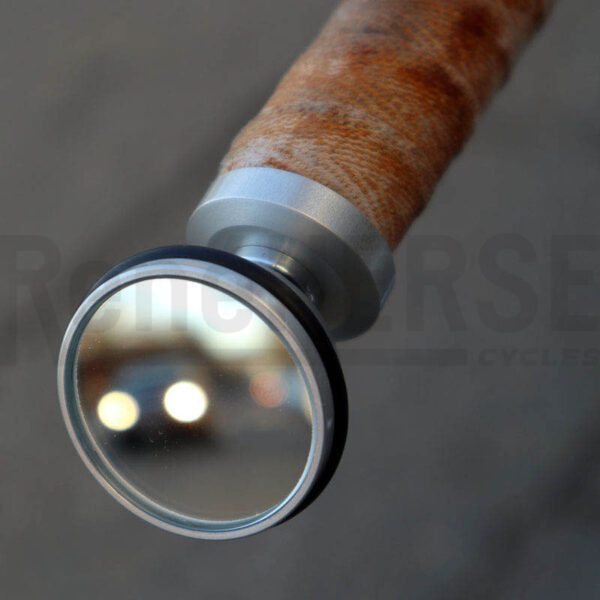 Berthoud Leather Bar-End Mirror, Mk II
$99.00
The world's nicest bar-end mirror is machined from sturdy aluminum. It adjusts by hand, and it doesn't go out of adjustment even on rough roads. With a quick glance, you can see whether traffic approaches from behind.
A leather insert matches your Berthoud handlebar tape and/or your Berthoud saddle. A second bar plug with matching leather insert is included.
Pro Tip: Mirrors can also be useful to keep an eye on your teammates when riding in a paceline.
Fits road handlebars (inner diameter ~20 mm)
Not intended for use with mountain bike handlebars
64 g (incl. second bar plug)
Made in France