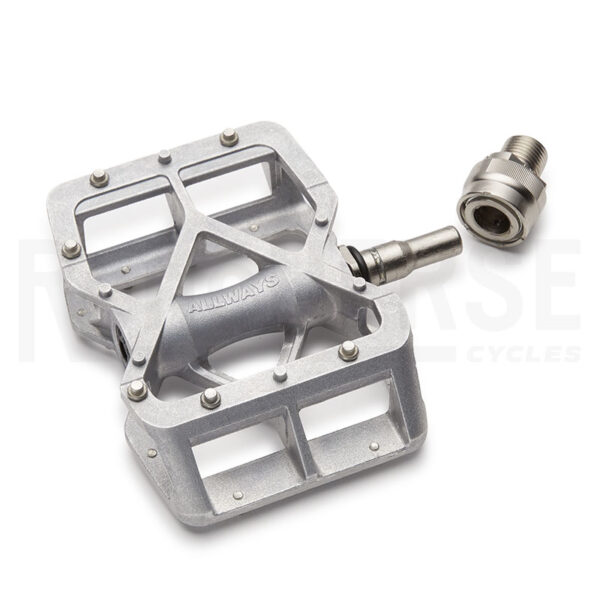 MKS Allways Pedals, "EZY-Superior" Rinko
$122.00
The Rinko version of the Allways pedals allows removing the pedal without tools in just seconds – convenient for travel, to store your bike in tight spaces, or if you want to ride with platform pedals one day and with clipless pedals the next.
With the Allways, MKS set out to design the best platform pedal in the world: superlight, functional and durable. The surface is slightly concave to prevent your foot from slipping. Removable pins provide further retention of your shoe. Top-quality cartridge bearings will keep the pedals spinning smoothly for many years.
The name Allways is a play on the fact that these pedals are intended to be used 'always' and on 'all ways and roads.'
Also available in a standard, non-Rinko version.
Compatible with other 'EZY Superior' pedals
Not compatible with 'EZY' pedals
Slightly concave platform to keep your foot on the pedal
Removable pins for better grip on your shoes
Cartridge bearings for silky smooth spin and long life
Includes travel bag
Platform is 92 mm front to back and 82 mm across at the widest point (3.5" x 3")
Weight: 436 g (pair)
Made in Japan