Posted by:

Jan Heine
Post Date:
5 Apr 2023
---
Berthoud Mirrors, FMB Tubulars and BQ 82
Jan Heine
We just received a big shipment from France, which includes components from Berthoud Cycles and the famous FMB tubulars. We're excited all these wonderful parts are back in stock. These components are made by hand in small batches, so quantities are limited.
Most eagerly awaited are Ted King's favorite bar-end mirrors. He's using them on his bikes to scan the road behind and spot cars long before he can hear them. It makes for a safer and more relaxing ride. These mirrors are CNC-machined from aluminum. They are small and unobtrusive, yet they offer a good field of vision. They adjust easily by hand, yet they don't go out of alignment even on rough and bumpy roads.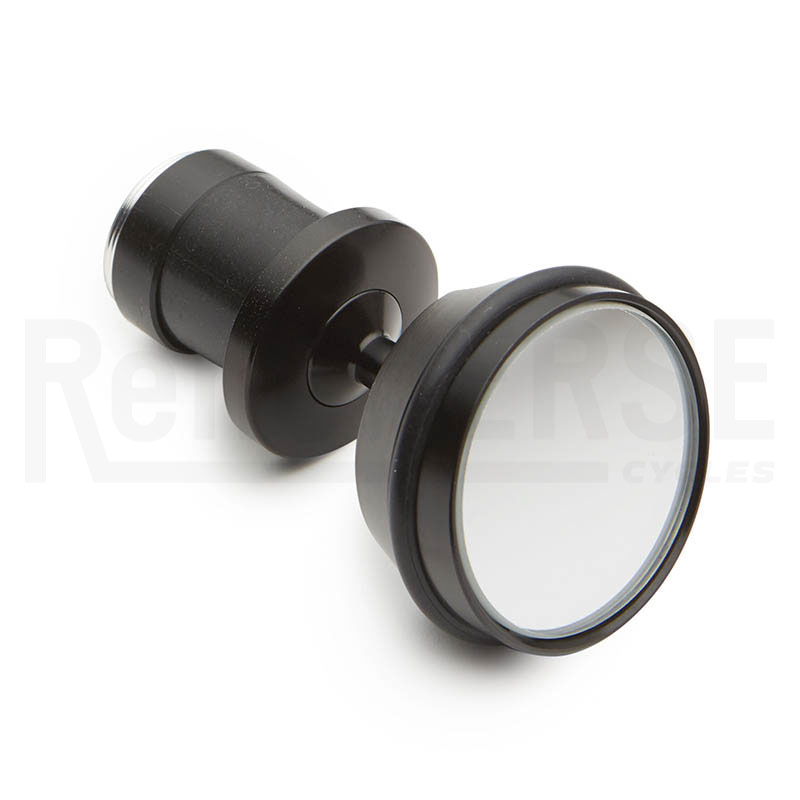 The last time we received a shipment, the mirrors sold out in less than an hour, resulting in a quite a few disappointed customers. This time, we've made sure that customers who signed up to be notified when the mirrors are back get first dibs. Fortunately, there still are mirrors left as I write this.
We've also received more of the wonderful Berthoud saddles. Combining traditional leather uppers with composite frames and a choice of titanium or stainless steel rails, these are the most comfortable and longest-lasting saddles we've tried. They are fully rebuildable, too, and we stock the parts you need to make any Berthoud saddle as good as new. This isn't just sustainable, it's also cost-effective.
We've been long-time fans of Berthoud bags. Made from cotton canvas and leather, it's easy to mistake these bags as beautiful examples of retro style. In fact, Berthoud bags are lighter, more waterproof and more durable than bags made from synthetic fabrics. How can that be?
The special weave of the cotton swells when it gets moist, making it (mostly) waterproof. There's no need for a waterproof coating (which will wear off before long), nor for liners to keep water from getting inside (which would add weight). The leather reinforcements are stronger and more abrasion-resistant than nylon or other synthetics. The elastic loop closures are easy to operate with one hand, even with gloves.
These bags hold a lot—up to 18 liters—yet they weigh just 450-520 g. Being made almost entirely from natural materials, these bags develop a beautiful patina with use. (They are repairable, too.)
Also from France come the wonderful FMB tubulars. If you're following the epic Spring Classics in Europe, you've seen many FMB tubulars climbing rain-slicked cobblestones hills in Flanders and beyond. When conditions get tough, and when important wins are on the line, many pros opt for FMB tubulars—even though they have to buy them with their own money. (FMB applies a stamp with the name of the 'official' tire sponsor, to keep up appearances.)
FMB tubulars come standard with supple natural cotton casings. For riders wanting the absolute ultimate in suppleness, silk casings are available, too. And some models also come with the ultra-tough 'Pro' casings. We've got the full line in stock again, including the equally famous cyclocross tubulars—which double as wonderful gravel tires.
Not from France, but printed right here in Seattle, we just received the Spring 2023 Bicycle Quarterly. It's in stock now, and there's a special: For just $ 10, you can add a copy to your order from Rene Herse Cycles. (The usual price is $ 11.95.) Just place your order, and when you check out, there'll be a prompt that allows you to add BQ 82 to your order. That way, you'll enjoy the many exciting stories and articles in this edition.
More Information: