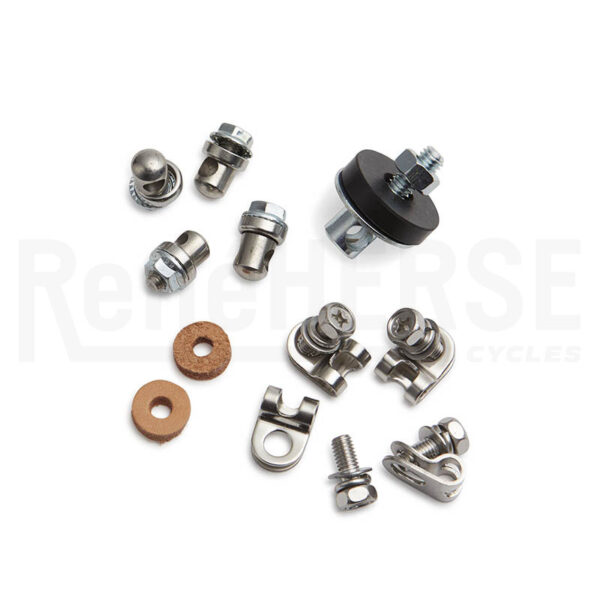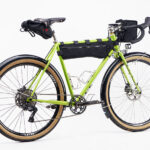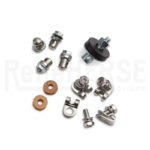 Rene Herse Smooth Fenders 650B for 48-52 mm tires (H80 650B XL)
$149.00 – $203.00
A fender specially designed for ultra-wide 650B road tires, with a larger radius that fits perfectly over tires like the Rene Herse Switchback Hill 650B x 48 mm, yet still has clearance for the chain with road cranks. This limits the fender width to 62 mm, so this fender does not wrap quite as far around the tire as our fenders for narrower tires. It still provides better spray protection than most other fenders.
Aluminum fenders keep you drier and your bike cleaner. The uninterrupted inside profile and rolled edges prevent water from coming out on the sides of the fenders. Rene Herse fenders are made to our specifications by Honjo in Japan, with longer blades for better coverage to keep your feet and drivetrain drier and cleaner. Special Rene Herse mounting hardware (included) ensures a rattle-free, secure attachment. Detailed, illustrated instructions guide you through the installation process.
Also available with tubular fender stays that save 35 g without a loss in strength. 
Pro Tip: Not sure which fender size is correct for your bike? Click here for our recommendations.
62 mm wide
474 g (with tubular stays and all hardware)
Front wheel coverage: 95 cm, 140°
Rear wheel coverage: 130 cm, 195°
Fender blades can be shortened, if desired
Rolled edges keep water inside
Stiff aluminum construction is rattle-free
Made in Japan
Included:
Rene Herse fenders include everything you need to direct-mounting the fenders:
2 fender blades (front + rear)
2 stays
2 leather washers to go between frame and fender
4 extra-short 7 mm Rene Herse eyebolts (Daruma) to attach fenders to stays
1 eyebolt (Daruma) to attach fender to fork crown
4 R-clamps (to attach stays to threaded eyelets)
Detailed, illustrated mounting instructions
Not included
(available separately):