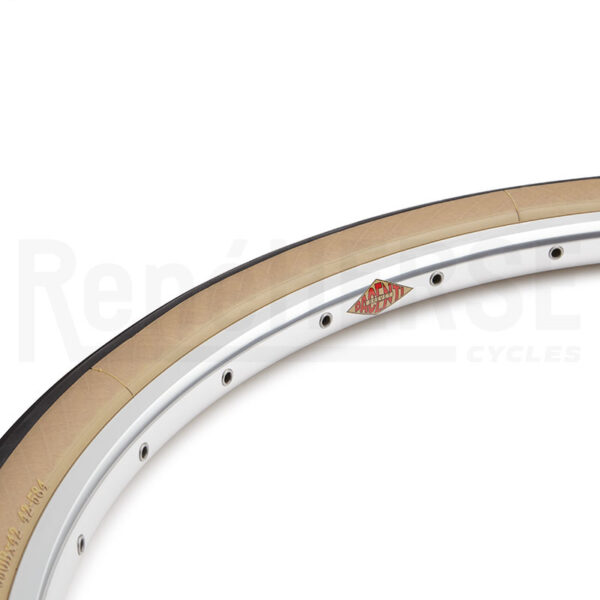 Pacenti Brevet (Rim Brake)
$120.00
A modern tubeless-compatible rim with an attractive shape: a classic box with a rounded top to distribute the stresses imparted by spoke tension. Like all tubeless rims, the Pacenti Brevet can be used with inner tubes, too.
The Rene Herse team has put these rims through their paces on dirt and paved roads – they have proven very durable. We appreciate the excellent tubeless well design that allows our tires to seat properly every time, yet we can install and remove tires by hand, without needing tire levers.
Pro Tip: Use tubeless rim tape even if you install inner tubes. Cloth tape is too thick, and the tire may not seat properly, as the beads may not slide across the ridge that separates the well from the shelf.
23 mm outer and 19 mm inner width
Tubeless-compatible
6061 - T6 Alloy
Welded rim joint
Machined brake track
Stainless steel single eyelets
28, 32 or 36 holes
ERD (actual, without nipple head): 572 mm (650B); 609 mm (700C)
455 g (650B); 475 g (700C)
Made in Taiwan