Posted by:

Jan Heine
Post Date:
3 Aug 2020
---
Introducing the Oracle Ridge 700Cx48mm
Jan Heine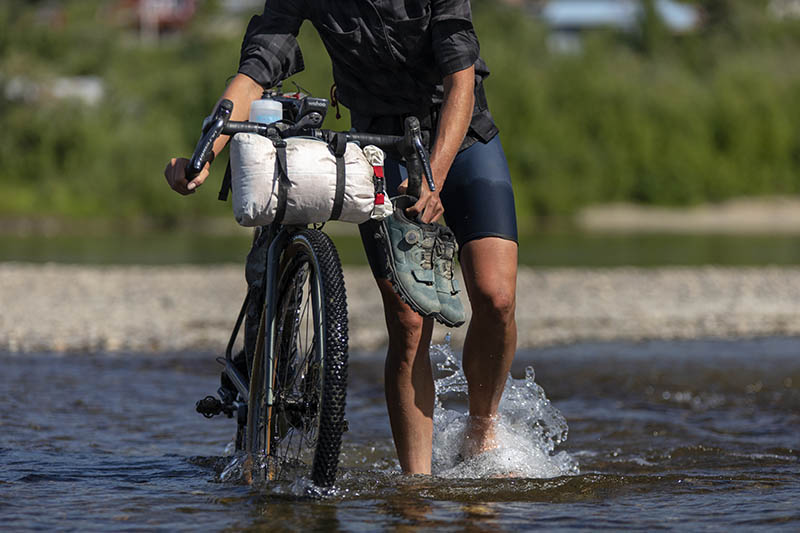 When bikepacking legend Lael Wilcox talked about the tires she wanted for her bikepacking adventures, she mentioned a 48 mm-wide knobby in addition to the Fleecer Ridge 700C x 55: Ideal for many modern gravel bikes like her Specialized Diverge. Lael suggested a great name for the new tire: One of her favorite routes is climbing the dirt road to Oracle Ridge, then descending the backside of Mount Lemmon on ultra-fast pavement.
When we discussed the qualities and specifications for this tire, we decided to optimize the Oracle Ridge even further for road riding. Each of our tires builds on the experience we've gathered from the previous models. We've pushed the noise cancellation – which already makes the Fleecer Ridge one of the quietest knobbies – one step further. We've rearranged the knobs so they roll even smoother when you ride on pavement.
Of course we didn't want to give up traction on loose and muddy terrain. The knobs are spaced wide enough that they self-clean as the tire rotates, and they are tall enough to provide excellent grip.
Lael has been testing pre-production samples the new Oracle Ridges in Alaska. Here's her report:
"I've ridden the Oracle Ridges for 1,800 miles in Alaska this summer on an even split of gravel and pavement, mainly for long tours, but I also won a 40-mile gravel race on them. They are fast-rolling, quiet and comfortable. They roll smoothly on pavement yet also grip well on gravel and even shed mud without clogging up. At 48 mm, they hit the sweet spot between a narrow gravel tire (38 mm) and mountain bike volume (55 mm) – perfect for me as the new Specialized Diverge has clearance for 50 mm tires. I love them!"
Since she gave us that report, she's ridden her Oracle Ridges even more – so much that she's already worn out the first set. We've just dispatched two more to Alaska! For everybody else, the new Oracle Ridge will be available later this month with Standard, Extralight and Endurance casings.
Photos by Rugile Kaladyte.