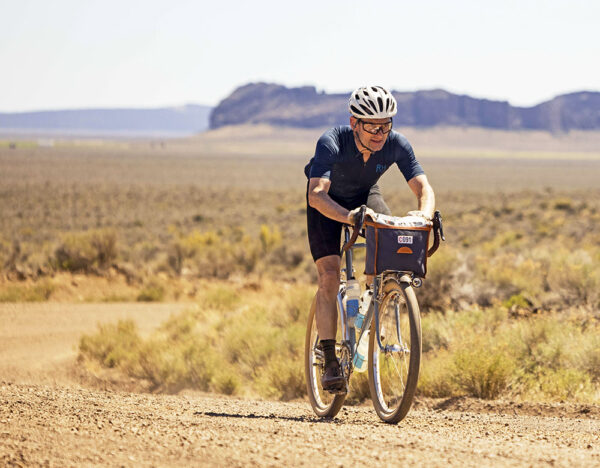 Nivex Rear 6- to 8-Speed Rear Derailleur
$729.00 – $739.00
The ultimate analog derailleur. We've left no stone unturned to optimize the shifting performance of the Nivex derailleur. Desmodromic actuation makes for lightning-fast, consistent shifts across the entire gear range. A clever compensator lever keeps the chain tension constant and prevents chain slap even in small chainring-small cog gear combinations. Experience friction shifting at its very best, or index it with one of our 7- and 8-speed indexed shift levers (coming soon).
At 176 g, the Nivex is lighter than most current derailleurs, yet it's designed to last, and it's fully rebuildable. The Nivex derailleur has already proven itself in rugged adventures like Paris-Brest-Paris, the Oregon Outback and Unbound XL.
Read more about the Nivex derailleur in the Rene Herse Journal.
Important: The Nivex requires a special braze-on under the chainstay for mounting. It cannot be mounted to derailleur hangers on the frame's rear dropout.
The Nivex is available in several version. The 6-8-speed version comes in short- and long-cage versions. The long-cage version also has a larger lower tension pulley (13 teeth) to wrap more chain.
Pro Tip: The Nivex can be retrofitted to existing bikes. Braze on the Nivex derailleur mount and a chain guide large enough for two cables under the bottom bracket (a simple loop of wire will do).
Nivex® is a registered mark of Rene Herse Cycles.
Max. rear cog size:

Short cage: 26-tooth
Long cage: 30-tooth

Capacity:

Short cage: 30 teeth
Long cage: 35 teeth

Optimized for the following 6-8-speed cassettes:

Short cage: 13-26, 13-27
Long cage: 11-29, 11-30, 12-29, 12-30

Weight: 176 g (short cage)
Made in Seattle and Taiwan