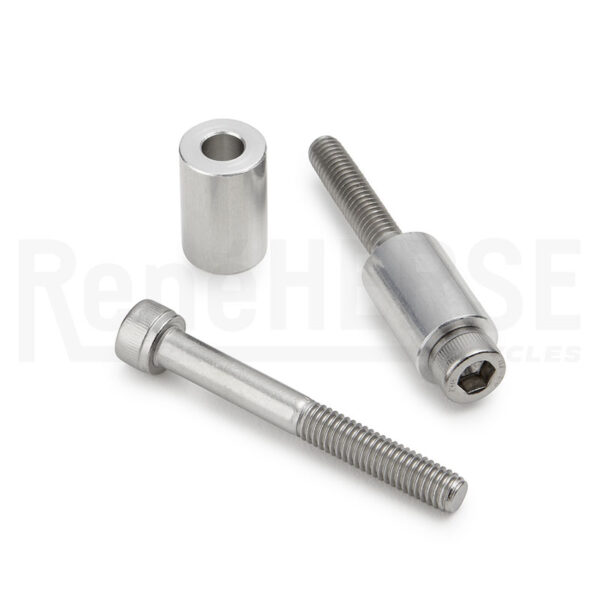 Decaleur Drop Kit for Rene Herse Stems
$7.00 – $14.00
For very tall frames, even the largest handlebar bags are not tall enough to fill the gap between stem and front rack. The Drop Kit includes bolts and spacers to lower your Rene Herse decaleur by 10, 20 or 30 mm.
Kit includes 2 bolts and 2 spacers. Choose how much you want to lower your decaleur from the dropdown menu.
Pro Tip: The drop kit can be used with Rene Herse 1 1/8″ Steel Stems and Rene Herse Aluminum Stems.
Lowers decaleurs for Rene Herse and Compass stems
For tall frames
10, 20, or 30mm drop