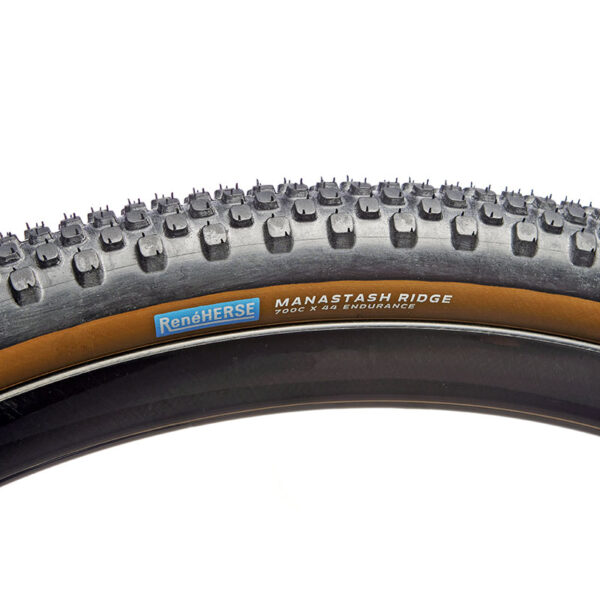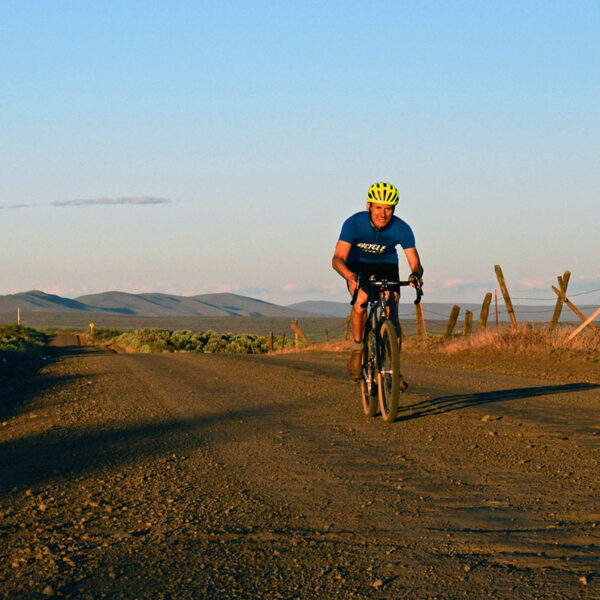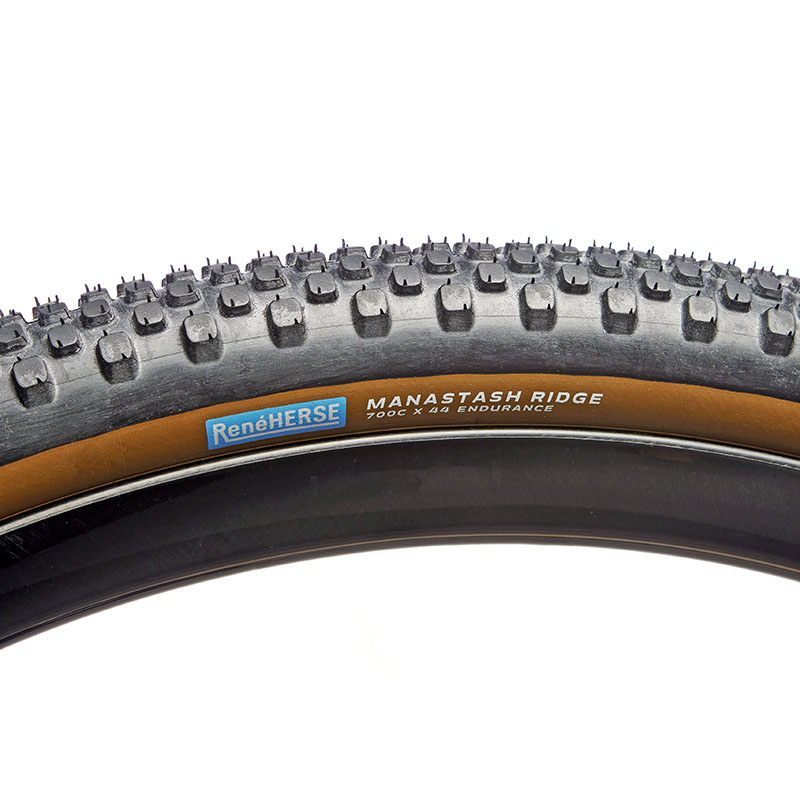 700C X 44 Manastash Ridge TC Tire
$78.00 – $98.00
Trying to choose between a knobby, semi-slick, or full slick for an upcoming ride or race? The Manastash Ridge handles everything from fast pavement to deep mud or snow. Named after a rugged ridge in central Washington, the Manastash Ridge uses our revolutionary dual-purpose knobby tread. Strategic placement of the knobs means the tire is always supported by the same amount of rubber, whether rolling forward or leaning into a turn. This gives you uniform grip at all times – whether in a muddy gravel race or during a paved descent with ultra-fast hairpin turns.
Our new Brake Support technology ensures that the knobs don't fold over, even under the massive g-forces generated by the best hydraulic discs. Noise canceling technology makes this knobby tire as quiet and smooth as a slick—even on pavement. No matter what the course throws at you, the Manastash Ridge has you covered.
The Standard casing is our more affordable option: comfortable and fast, yet also strong to withstand considerable abuse. The Extralight casing takes the performance, comfort and feel of your bike to an entirely new level. The Endurance casing is reinforced for extra sidewall protection and puncture resistance, while retaining the speed and comfort for which Rene Herse tires are famous. The Endurance Plus casing provides the ultimate in sidewall protection for extremely tough conditions.
The Manastash Ridge is tubeless-compatible. For tubeless setup, we recommend SealSmart sealant. When used with tubes, we recommend SV17 or SV18 tubes.
Pro Tip: The noise cancellation improves further during the first 30 miles (50 km) as the sharp edges of the knobs wear off a little.
Clincher, folding bead
Tubeless-compatible
Maximum pressure with tubes: 75 psi (5.2 bar)
Maximum recommended pressure – tubeless: 60 psi (4 bar)
Actual width on 20 mm rim (internal): approx. 43 mm
Actual width on 23 mm rim (internal): approx. 44 mm
Extralight casing: +1 mm width
Tubeless: +0.5 mm width
Recommended rim: 17 - 28 mm (inner width)
Made in Japan
Standard casing
Supple casing
Tan sidewalls
515 g
Extralight casing
Ultra-light, ultra-supple casing
The ultimate in speed and comfort
Tan sidewalls
465 g
Endurance casing
The same ultra-fine threads as our Extralight casing, but in a denser, stronger weave
Protective belt under sidewalls and tread
Ideal for rough gravel and tough conditions
Dark tan sidewalls
515 g
Endurance Plus casing
Extra-tough casing with ultra-strong threads
Protective belt under sidewalls and tread
The ultimate in sidewall protection
Dark tan sidewalls
545 g
Click here
for a downloadable article on optimizing your tire pressure and tire installation instructions.