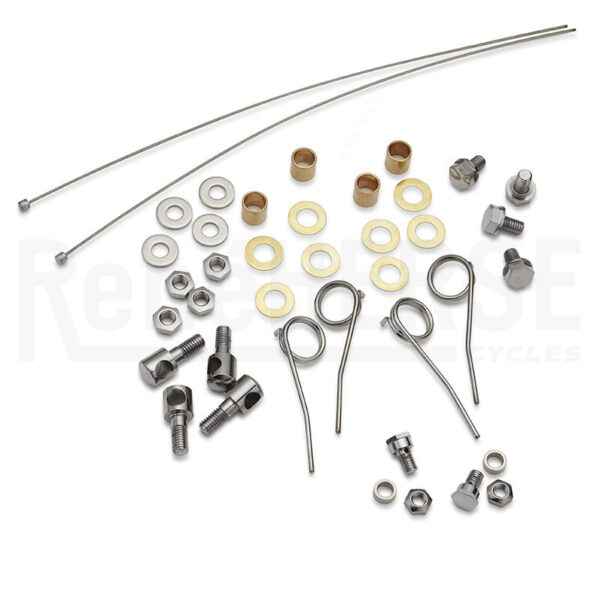 Replacement Hardware for Centerpull Brakes
$115.00
The forged arms of classic Mafac brakes don't wear out, but the chrome-plating of Mafac's hardware was of mediocre quality. Our replacement hardware includes everything you need: Bolts, nuts, bushings, thrust washers, springs, straddle cables… The bolts are made from CrMo (not weaker stainless steel) and chrome-plated, so they are as strong as the originals.
Polish up your arms and other aluminum parts, install this hardware kit, and your brakes are better than new!
Pro Tip: Mafac brakes vary between production runs. If the bushings don't fit, enlarge the hole in your brakes with a 10H7 reamer.
For these brakes:

Rene Herse/Compass centerpull brakes
Mafac centerpull brakes (Racer, Raid and some 2000 or Competition models)

Includes straddle cable for Rene Herse centerpulls and Mafac Racers/Raids
Made in Taiwan and USA