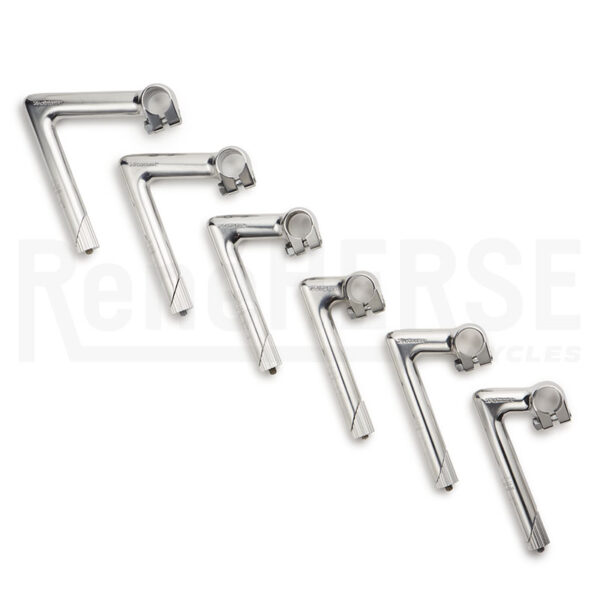 Nitto Technomic Stem
$58.00
The Technomic is the workhorse among Nitto's stems. Like the top-of-the-line NP, it's forged from aluminum for ultimate strength. The differences to the NP are less polish (although that's hard to see), no anodizing, a simple nut for the clamp bolt (which you replace if you run a decaleur), and no box. On the plus side, the Technomic also comes in ultra-short sizes.
The Technomic clamps the handlebars slip-free and with even pressure. It's 100% reliable, with a strong bolt that won't break or strip. The Technomic is a perfect match for the Rene Herse decaleur. This allows you to mount a handlebar bag securely, yet make it easy to remove the bag when you park your bike.
Note: This is the standard-length Technomic, not the ultra-tall one that Nitto also offers.
Lengths: 50, 60, 70, 80, 90, 100, 110, 120 mm
Clamp Diameter: 25.4 mm
Steerer diameter: 22.2 mm
Maximum height: 70 mm
300 g (100 mm)
Made in Japan