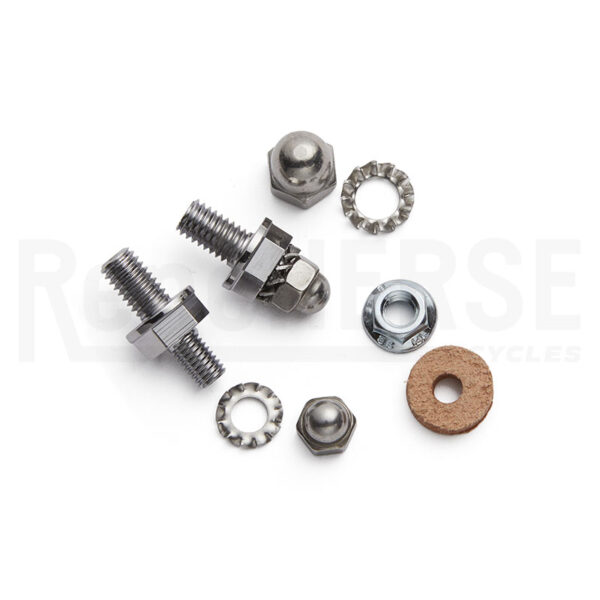 Rene Herse M-13 Narrow Front Rack for Cantilever Brakes
$170.00
Equip your bike with one of the lightest, most elegant racks ever made. The Rene Herse M-13 rack fits on many bikes with cantilever brakes.
Inspired by the racks that equipped classic Rene Herse bikes, the M-13 rack is made by Nitto exclusively for Rene Herse Cycles. The rack is fillet-brazed from superlight and super-strong Cromoly steel tubing, with a plated finish for durability. The elegant tabs for mounting the rack to the cantilever bosses are brazed into the ends of the rack support tubes, like dropouts on a classic bicycle frame. At 180 g, the M-13 Extralight is one of the lightest racks available today.
The narrow version fits bikes with tires up to 32 mm wide and moderate clearances between fork crown and tire.
Made in Japan. 10 year warranty.
Made by Nitto in Japan to Rene Herse Extralight specifications
Cromoly steel tubing, chrome-plated for durability
Attaches to fork crown and cantilever brake pivots.
Custom hardware for secure attachment.
Platform: 165 mm x 90 mm (Backstop: 48 mm)
70 mm between cantilever bosses, 95 mm from fork crown
180 g (rack with light mount); 23 g (hardware)