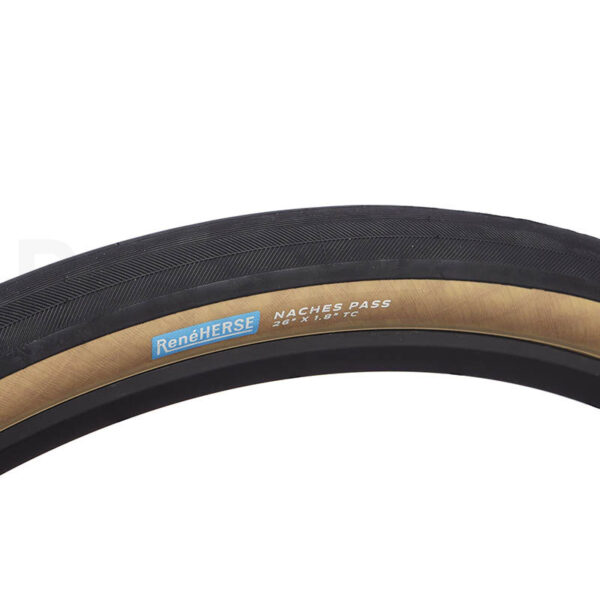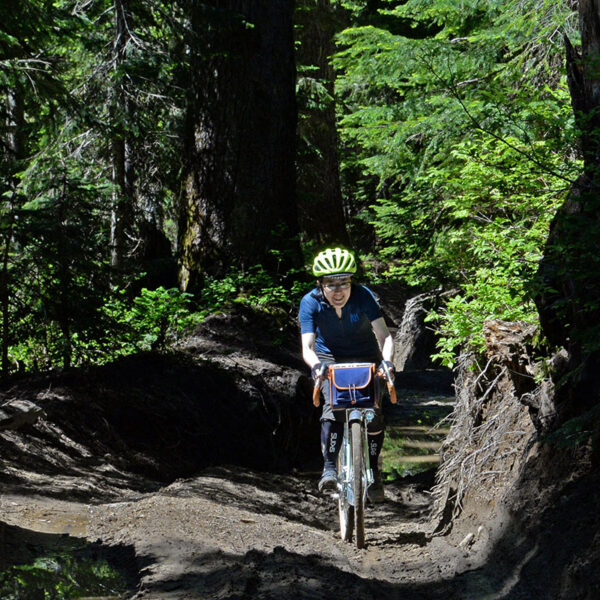 26″ x 1.8″ Naches Pass TC Tire
$74.00 – $90.00
The Naches Pass is the 26″ version of our iconic Babyshoe Pass 650B tire, with a perfect balance of on-pavement grip and off-pavement volume. We name our tires after the passes that inspire them: Naches Pass is a historic route across the Cascade Mountains that has been bypassed by modern highways. Today it's a beautiful trail that winds through the forest before crossing the Pacific Crest Trail at treeline, with great views of Tahoma (Mount Rainier) in the distance.
The supple casing of Rene Herse all-road tires rolls smoothly over surface irregularities. The tread pattern interlocks with the road surface for superior cornering grip, wet or dry. The tread has enough thickness in the center to last thousands of miles, but it's thin and supple on the shoulders where it doesn't wear.
The Standard casing is our more affordable option: comfortable and fast, yet also strong to withstand considerable abuse. The Extralight casing takes the performance, comfort and feel of your bike to an entirely new level. The Endurance casing is reinforced for extra sidewall protection and puncture resistance, while retaining the speed and comfort for which Rene Herse tires are famous.
The Naches Pass is tubeless-compatible. For tubeless setup, we recommend SealSmart sealant. When used with tubes, we recommend SV12 or SV14A tubes.
All models feature:
Clincher, folding bead
Tubeless-compatible
Maximum pressure with tubes: 75 psi (5.2 bar)
Maximum recommended pressure – tubeless: 60 psi (4 bar)
Actual width on 20 mm rim (internal): approx. 41 mm
Actual width on 23 mm rim (internal): approx. 42 mm
Extralight casing: +1 mm width
Tubeless: +0.5 mm width
Recommended rim: 17 - 28 mm (inner width)
Made in Japan
Standard casing
Supple casing
Tan sidewalls
325 g
Extralight casing
Ultra-light, ultra-supple casing
Black or tan sidewalls
284 g
Endurance casing
The same ultra-fine threads as our Extralight casing, but in a denser, stronger weave
Protective belt under sidewalls and tread
Ideal for rough gravel and tough conditions
Dark tan sidewalls
357 g